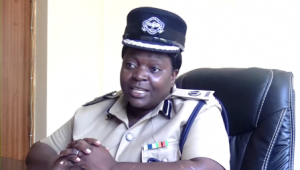 The Zambia Police Command says it has noted with great concern the misuse of beacons or sirens by members of the public.
Police Spokesperson Esther Katongo says that this is inconveniencing motorists and other road users.
In a statement availed to Breeze News, Ms. Katongo says that according to provisions of the Road Traffic Act as well as the Zambian High Way Code, only emergency motor vehicles are allowed to be fitted with beacons.
She says that emergency vehicles include those used by the Police, Ambulances, Fire Tenders, construction vehicles, Abnormal loads, vehicles carrying dangerous goods, the military police and RTSA, the Road Transport and Safety Agency.
Ms. Katongo says that it should further be noted that the colour to be used by the categories mentioned is also regulated by law and that such beacons should not be used on personal motor vehicles.
She has warned that any member of the public disregarding these provisions will be dealt with in accordance with the law.