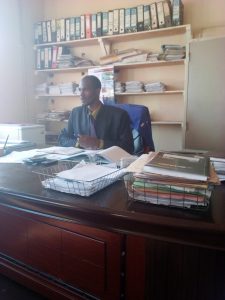 Chipata City Council has attributed challenges to providing water supply in East Rise area to lack of consultation when planning.
Director of Planning, Namenda Kaonga says that East Rise has a unique problem as far as supplying water is concerned because it is in an upper area.
Mr. Konga says that for Eastern Water and Sewerage Company to supply water to residents in that area, it would need booster pumps.
Chipata City Council allocated residential plots in East Rise more than seven years ago but nothing has been done to address the water challenge, forcing residents to start drilling their own boreholes, which comes at a huge cost.
Mr. Kaonga says that the water challenge in East Rise is an indication that the local authority might have not consulted service providers when the decision was made to turn it into a residential area.
He however, says that meetings have been taking place to see how best the local authority can address the water challenge in East Rise although there is no immediate solution.
Mr. Kaonga however, says that one of the solutions is to provide booster pumps and industrial boreholes.