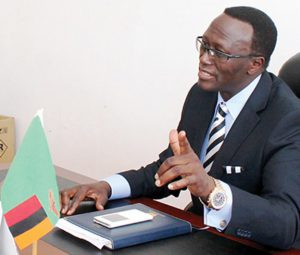 Eastern Province permanent secretary, Chanda Kasolo has advised people in the province against dragging President Edgar Lungu's name in their illegal dealings.
Mr. Kasolo says President Lungu is a clean person, who does not tolerate illegalities.
Mr. Kasolo says President Lungu is not happy with any party members, who are claiming to have his authority to give out land illegally.
Mr. Kasolo described such claims as criminal, emphasizing that the president likes order and supports people, who follow the law.
He was commenting over the selling of land belonging to the defunct Contract Haulage in Referendum area of Chipata district.
The permanent secretary says some of the owners of the land in question are old and it is therefore, unfair to grab their land.