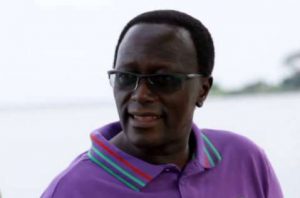 Government says it will not allow the local authority in Chipata to commercialize plots near Eastern Water and Sewerage Company water treatment plant.
Chipata City Council has advertised more than 200 plots, which include high cost, Medium and commercial.
Provincial Permanent Secretary Chanda Kasolo says he will not allow the council to go ahead in giving out plots to the people because the land in question is situated near a water plant.
Speaking to journalists during a press briefing, Mr. Kasolo says there should be a minimum amount of land around any water facility that should not be tempered with.
He says that he will talk to the Managing Director of Eastern Water and Sewerage Company Lyton Kanowa, to find out if those plots being advertised are near the water plant.
Mr. Kasolo says if the plots being advertised are alongside the water plant, he will report the matter to the Lands Minister Jean Kapata.
The Permanent Secretary says he has powers to dismantle anyone who is incapable of executing their work efficiently.
And Chipata City Council Town Clerk Davies Musenge says the plots in question are not situated near the water treatment plant.
Mr. Musenge says the council will engage the water utility company to confirm if the sewer system that will be built in the area by developers will affect the water treatment plant.
He says the distance from the stream to where the local authority has advertised plots, is about 500 meters.
A spot check by journalists at the advertised plots this morning found that works on the opening up of roads have started.