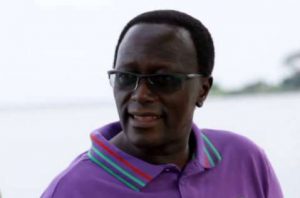 Government has revealed that some security forces are leaking information to illegal miners, whenever plans are put in place to send police officers to places where illegal mining is taking place.
Eastern Province Permanent Secretary, Chanda Kasolo, further says that government is concerned with the increase in the number of illegal miners in the province.
Speaking during a press briefing in Chipata yesterday, Mr. Kasolo, says the challenge is that some officers in some security wings and prominent people, are involved in the illegal act.
Mr. Kasolo says Chikowa mine in Petauke district alone, has about 5,000 illegal minors exploiting minerals and robing government of its tax, while other illegal miners are in Chief Mwanya in Lundazi district and Vubwi district.
He says no one is above the law and government is working with various security wings to curb illegal mining activities and ensure that the culprits are brought to book.
Mr. Kasolo says the illegal miners are also damaging the environment by cleaning gold with mercury, which is a very harmful product and a threat to people's lives especially, when it contaminates the water.
Mr. Kasolo added that the illegal miners in Lundazi and Petauke are also destroying the wildlife by killing wild animals when conducting their activities, because the two mines are located in the game management area.
He urged people to follow the right channel by applying for prospecting mining licenses or even partner with foreign investors to conduct mining legally.
The permanent secretary added that a Chinese and Zambian investor have already shown interest in conducting mining in Chief Mwanya in Lundazi and will provide jobs.