The Ministry of General Education in Eastern Province has directed head teachers not to send away pupils from school ,on account of not paying school fees.
Provincial Education Officer, Allan Lingambe told Breeze News that the ministry will stick to its policy of not sending away pupils, who have not paid school fees.
Dr. Lingambe says government officials from Provincial Administration had engaged him on the issue following complaints from some parents over the sending away of pupils by school authorities.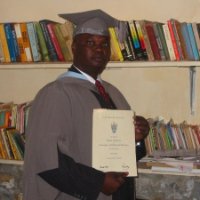 Dr. Lingambe says that he later informed head teachers in the province, that no pupil must be sent away for non-payment of school fees.
Dr. Lingambe explained that he has directed the head teachers to be accepting payments in kind ,that will amount to the required school fee.
He added that the head teachers have also been directed to accept payment in instalments, adding that parents should commit themselves in writing on the day they would finish the payment.
Dr. Lingambe however, says the challenge still remains, that some parents do not cooperate with school authorities by completely not paying their children's school fees.