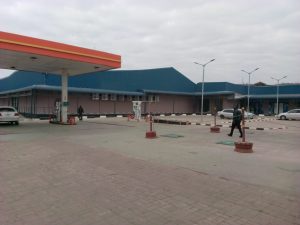 The Second Shopping Mall in Chipata City will be officially opened on 28th July, 2017.
Chipata City Council Mayor Sinoya Mwale has confirmed, stating that the shopping more is expected to create job opportunities for young people in the district.
He says that the coming of various business players, who will be operating from the shopping mall, is a clear indication that the district has potential in economic growth.
Mr. Mwale says Chipata City Council is putting up measures of ensuring that essential facilities, such as street lights are maintained.
And some residents in Chipata have appealed to local investors to take advantage of such opportunities to establish their businesses in Chipata.
Portipher Banda says that this is because foreign investors normally contribute to the growth of the economy in their own countries.
And Mr. Banda says the council was supposed to ensure that the second shopping mall is constructed in other parts of town unlike in the first class trading area.
He observed that the design of the second shopping mall is similar to the first shopping Mall, which should not be the case if the city is to look different.