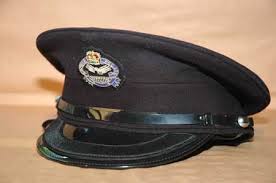 Police in Eastern Province have launched investigations in a case where an Officer-In-charge for Chadiza District is implicated in a matter where 500 logs of Mukula allegedly went missing.
Eastern Province Police Deputy Commissioner Sharon Zulu confirmed this to journalists yesterday.
Ms. Jere however, indicated that she is not aware if the officer-in-charge has been arrested but that investigations are underway.
She says police officers from Eastern Division are the ones investigation the matter.
According to reports, 500 Mukula logs, which were discovered by police in January this year, went missing, and that suspects, who were appearing in court had to be discharged.
Meanwhile in another development, the Deputy Police Commissioner says that a man was found dead in a maize field in Katopola farms in Chipata District.
She says that the unidentified man, who is between the ages of 18 and 30 years old, was found around 09 hours on Wednesday.
She says stones were found on the scene, where the victim was found, and that he had some bruises on his head.
Mrs. Zulu says the body was deposited in Chipata Central Hospital Mortuary waiting for identification by his relatives.
She says that police have launched an investigation in the suspected murder case.