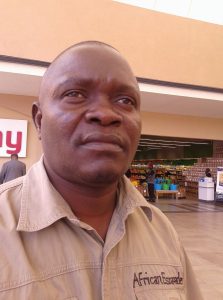 Alleged street vending in the Cropping area of Mambwe district is reported to be posing a health hazard to tourism activities in the area.
Movement for Multi-Party Democracy MMD Provincial Information and Publicity Secretary Zephaniah Kaleya says that it is unfortunate that numbers of street vendors trading next to the national park is slowly increasing.
Mr. Kaleya told Breeze News that the area where vendors have gone back to trade from, has no water, toilets and electricity, a situation he says is hazardous and vulnerable to disease outbreaks.
He says with the help of the recently signed statutory instrument on street vending, there is urgent need for the local authority to intervene before business in the tourism sector is disturbed.
Mr. Kaleya expressed concern that if the situation is left to reach the extent of a disease outbreak, it may lead to closure of most lodges near Cropping area, which might as well lead to most people becoming jobless.