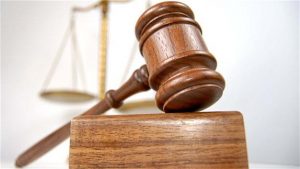 A surety has applied to withdraw from representing an accused person after officers from the Department of National Parks and Wildlife, detained him for five days, following a court's move to issue a bench warrant for the arrest of an accused person.
Sam Nyirenda was a surety for Solomon Sakala, who is charged with a wild life offence.
Sakala was found in possession of elephant bones.
When the matter came for return of bench warrant on Friday, Nyirenda told the court that he was surprised that he was apprehended because the person he signed bail for was not appearing before the court.
He said he was informed that the case against the accused ended because he paid money.
And Resident Magistrate Mwala said if is disheartening to learn that he was in custody.
He said according to the law, a bench warrant is issued against the accused, saying the accused is the one who is supposed to be in police custody and not a surety.
Magistrate Mwala said the court sympathizes with him, stating that if he wishes, he can pursue the matter.
The Magistrate said the police bond for the accused will not be extended until the other surety is brought before the court.
The matter has been adjourned to tomorrow for commencement of trial.