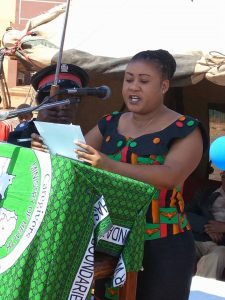 The 12.5 million kwacha road works in Petauke district are progressing well.
District Commissioner, Velenasi Moyo, says construction of Petauke turnoff-boma, Minga Mission-hospital and Kalindawalo roads, are all undergoing rehabilitation.
Mrs. Moyo says Condril Construction Company is expected to complete works on the boma road before the end of this month.
She told Breeze News that the contract for the project is three months.
The district commissioner says the contractor has already started doing detours on the Kalindawalo road, while works on the Minga Mission Hospital have also commenced.