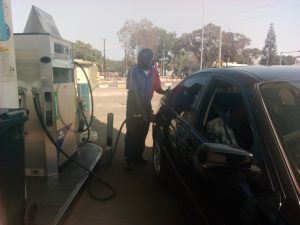 Motorists in Chipata district say that the reduction of fuel prices by ERB, the Energy Regulation Board will not make impact to the economic sector.
Kingsley Chulu, a taxi driver says the reduction would have made an impact if ERB had reduced fuel prices by more than three kwacha.
Mr. Chulu says taxi drivers will not be forced to reduce taxi fares because the reduction is minimal, as it is less than one kwacha.
And Andrew Ngoma says taxi drivers can only reduce fares if ERB reduce the prices further.
The motorists told Breeze News that prices of fuel should be reduced to as low as ten kwacha per liter, in order for prices of commodities to be reduced.
And filling stations in Chipata have affected the new prices.
A check by Breeze News at some filling stations this morning found motorists buying fuel using the new prices.
The ERB yesterday announced the reduction of fuel prices with
Petrol now selling at 11 Kwacha 67 ngwee from 12 Kwacha 50 while diesel has been reduced from 10 Kwacha 72 ngwee to 9 Kwacha 87 ngwee.