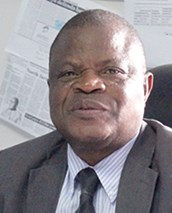 Tobacco Board of Zambia TBZ has been called upon to guide farmers on the position of the tobacco industry in Eastern Province.
Eastern Fodya Association of Zambia EFAZ Provincial Chairperson Franklin Mwale says TBZ must properly guide farmers, since the board had indicated that merchants are still looking for tobacco to buy following the low production this season.
Mr. Mwale says that it is likely that farmers might grow more tobacco next season following the high demand for the crop this marketing season.
He says that this might however cause problems as merchants might not be able to buy all the tobacco, thereby force government to intervene.
But TBZ Chief Executive Officer Samson Muyembe says that he will not advise farmers to grow more tobacco next farming season.
Mr. Muyembe says that farmers should study the market on their own and compare the performance of other crops like maize and soya beans on the market.