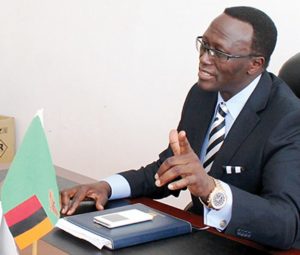 Government says it cannot interfere with the running affairs of TBZ, the Tobacco Board of Zambia.
Eastern Province Permanent Secretary, Chanda Kasolo says TBZ has a mandate to run the affairs of tobacco in buying tobacco.
Mr. Kasolo told Breeze News that his office can only appeal to TBZ to open the market at M'gubudu and start buying tobacco from Independent Tobacco Growers in the province.
He says he sympathizes with independent tobacco farmers who are still waiting for TBZ to open M'gubudu floor for them to sale their crop.
The Permanent Secretary hopes TBZ will quickly act on the calls by farmers to open the market as he has already discussed the issue with them.
Recently, Independent Tobacco Growers had appealed to the office of the Permanent Secretary to intervene in the matter.
The farmers said their potential buyer, Mtonda General Dealers, gave them a condition that he can only start buying their tobacco when TBZ opens Mgubudu floor.