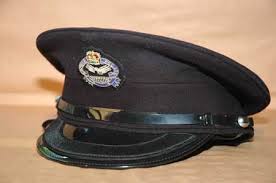 Police have arrested three foreign nationals in a suspected anti-human trafficking case involving 21 people from the Democratic Republic of Congo.
Eastern Province Police Commissioner, Alex Chilufya says that 13 of the 21 are children aged been 2 and 14 while the remaining 8 are juveniles aged between 15 and 19.
Mr. Chilufya says that those arrested are Regina Musonoya aged 30, a Malawian national of Lilongwe, Kiputa Leo aged 43 of Katanga Province in DRC and Benjamin Numi Banza 43, a Congolese of Katanga Province in DRC.
He says that the trio stand charged with Smuggling of Persons.
Mr. Chilufya says that the three were apprehended by Police at Petauke town checkpoint upon discovery that they had with them 13 minor children and 8 juveniles.
Mr. Chilufya says that all of them had conveyed on public transport from Congo DR via the Copperbelt and Lusaka on to Eastern province enroute to Malawi.
He says that the trio have no legal documents either for themselves or the children, enabling them to convey or transport the children across international boundaries nor as legal custodians of the said children.
The Police commissioner says that police are treating the matter as one of suspected human trafficking.
He says that the suspects are in Police custody while the Victims have been placed in secure homes to protect and guarantee their safety and welfare as the investigations are going on.