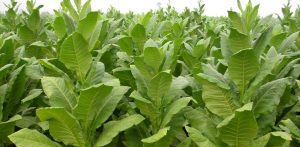 Independent Tobacco farmers in Eastern Province have asked government to assist them in ensuring that TBZ, the Tobacco Board of Zambia opens Mgubudu floor this year.
Eastern Independent Tobacco Growers Association Chairperson, James Nyirenda, told Breeze News that opening Mgubudu floor will assist them sale tobacco without any challenges.
Mr. Nyirenda says the association has already identified Mtonda General Dealers to run tobacco floors for its farmers, but the company says it can only start buying tobacco from farmers in Chipata if TBZ reopens Mgubudu market.
He says the association has more than one thousand farmers in Chipata, Chadiza, Lundazi, Katete and Vubwi districts, who will be affected if TBZ does not open Mgubudu floor.
Mr. Nyirenda wondered why TBZ has closed Mgbudu floor, which has assisted tobacco farmers for the past ten years, adding that government's intervention into the matter is the only way to address their plight.
And when contacted for a comment, Eastern Province Permanent Secretary, Chanda Kasolo, assured farmers that government will ensure that Mgubudu floor is opened.
Mr. Kasolo explained that government was not consulted on the closure of Mgubudu market, because the decision was made from Lusaka.
He wondered why TBZ made such a decision at a time, when government wants to expand the agriculture market.