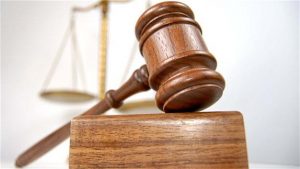 Two men of Lundazi district, who were facing one count of murder, have been discharged by the Chipata High Court.
This was after the state entered a Nolle Prosequi in the matter.
Facts before the court are that James Msimuko and Tulason Mtonga, on 18th August, 2016 in Lundazi district, murdered Maston Mtonga.
Lusaka based Judge Mwape Dancewell Bowa who released the two after the application made by the state, however said that the discharge is not an acquittal.
Judge Bowa said the two are free for now, but that they can be re-arrested anytime if there will be sufficient evidence against them.
The two showed a faint smile as they walked to freedom from the dock.