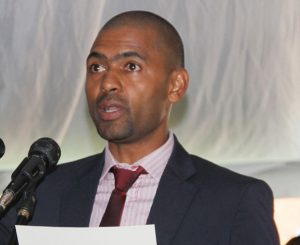 Government says that it has no ill intentions over President Edgar Lungu's decision to invoke article 31 of the republican Constitution.
Local Government and Housing Minister, Vincent Mwale says that the move is aimed at protecting public infrastructure and Zambians.
Mr. Mwale says that the move is also aimed at ensuring that those behind a spat of arson cases recorded in the country account for their actions.
Speaking to Breeze News, Mr. Mwale also indicated that Vice President, Inonge Wina will soon give direction on the regulations that will come with article 31.
He maintained that the arson cases have a political influence because such cases have not been witnessed in the country before, until some politicians issued careless statements.
And Mr. Mwale says that the Preservation of the Public Security Act has not discouraged any investor from investing in Zambia.
He says that government has continued to record investor confidence adding that only failure to handle the current situation would scare away investors and the foreign community.
The minister, who is also Chipangali Constituency Member of Parliament, stated that only those involved in illegal activities have reasons to fear the invocation of article 31.