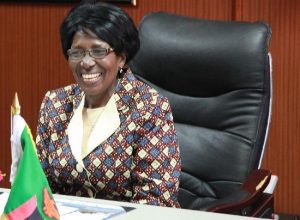 Vice President Inonge Wina is expected to grace this year's Kulamba traditional ceremony of the Chewa people of Malawi, Mozambique and Zambia.
Eastern Province Permanent Secretary, Chanda Kasolo, says various ministers are also expected to attend the ceremony.
He says that President Edgar Lungu had loved to grace the ceremony, but will be busy with other national matters.
Mr. Kasolo also says most things are in place for the ceremony which takes place this Saturday at Mkaika headquarters in Katete district.
And Mr. Kasolo says the ceremony is important as it brings together people of the three countries.
He also says Kulamba ceremony is a big tourism attraction.
The permanent secretary reiterated the call by the organisers of the ceremony that no one should put on any political attire.