The process of constructing a 23 million United States dollars Industrial Yard in Chipata District is underway.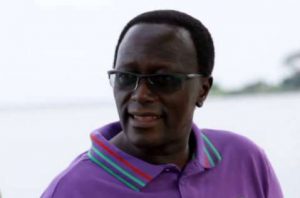 The industrial cluster yard will be constructed by CEEC, the Citizens Economic Empowerment          Commission and is aimed at enhancing youth entrepreneurship.
Eastern Province Permanent Secretary Chanda Kasolo ,said the project funded by African Development Bank, ADB has a component of supporting Skills Development and Entrepreneurship Project ,aimed at enhancing productivity, quality and efficiency among youths.
Mr. Kasolo stated that 44 workshops will be rented out for
manufacturing, to targeted citizens involved in Wood work, Metal work, Agro processing and automotive works.
Mr. Kasolo says the move will promote unity among the youths and       also inculcate a sense of working together, than what the situation is now where most Zambians, would rather work in isolation.
He says being an agricultural province, the coming of an industrial cluster yard, will assist the growth of the economy by adding value on the many crops grown in the province and improving lives in the area.
And Eastern Province CEEC Coordinator, Callitus Mweele, said the Industrial Yard will provide an enabling physical space that will promote organized markets and creation of market linkages of the products.