The Zambia Bureau of Standards ZABS has exceeded its quarterly product sample testing target by 37% for the first quarter of 2017.
ZABS Head of Marketing and Public Relations Hazel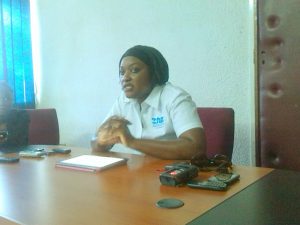 Zulu has confirmed this to Breeze News.
Ms. Zulu says that the Bureau targeted to test and analyse 2,625 product samples in the first quarter of 2017 for compliance and conformance to set Zambian standards.
She however says that ZABS instead tested and analysed 3,608 product samples, representing an increase of 37% above target.
Ms. Zulu says that products tested during the period under review include miscellaneous food stuffs, petroleum samples, water, condoms and fruit-flavoured drinks.
The highest product samples tested was water.
She says that ZABS is very pleased with this positive development as it reflects the increase in levels of awareness and the value that industry and individuals alike have seen in ensuring that their products are reliable and safe through laboratory testing.
Ms. Zulu explains that product sample testing is important because it is the only sure and accurate way to confirm that products are compliant to set standards thereby making them competitive.