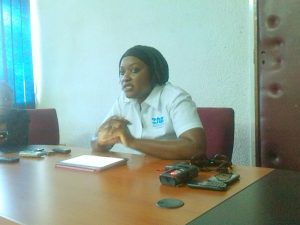 The Zambia Bureau of Standards ZABS has advised people against drinking bottled mineral water from unverified sources.
ZABS Head of Marketing and Public Relations, Hazel Zulu has told Breeze News that people should not drink bottled water bought from the streets and other questionable sources.
Ms. Zulu says that ZABS is aware that consumption of bottled water and other drinks increases especially during the hot season.
She says that it is therefore not uncommon to find bottled drinking water, packaged and distributed by unverified sources, which may pose a health risk to consumers.
Ms. Zulu says that ZABS has noted with concern the increase in the number of people particularly on the streets selling bottled drinking water whose quality and safety cannot be guaranteed.
She says that all consumers should be alert and insist on buying bottled drinking water and other beverages from reliable sources, who have valid permits for supply from ZABS.
Consumers have been further advised to ensure that the water they are buying is sufficiently labelled with all traceability information necessary to help them make informed purchasing decisions.