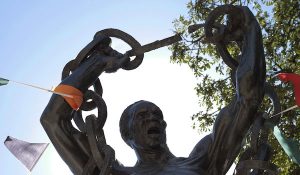 As Zambians celebrate 53 years of independence from colonial rule, some Chipata residents have called for the need to make the occasion more memorable.
Speaking to Breeze News, a cross section of residents say that parents have an obligation to teach their children about the importance of Zambia's independence.
Daniel Sakala says that it is important to teach children the history of how the freedom of Zambia was gained from British rule.
He says this will make Independence Day more meaningful than just celebrating the day by drinking alcohol and engaging in promiscuous activities.
And another resident, John Nyati says that it is important to celebrate independence because that is the day when Zambians started making their own decisions on issues of governance and policy formulation.
Mr. Nyati says Zambia has come a long way since it gained independence, and the changes that have come with freedom are evident everywhere in the country.
The 53rd Independence Anniversary is being celebrated under the theme: "Celebrating our freedom for continued peace, unity, patriotism and development".