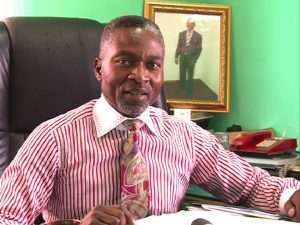 The Zambia Corporative Federation, ZCF has laughed off thoughts by some people and organizations that the setting up of solar milling plants in various parts of the country was a political project.
ZCF Executive Director, James Chirwa, says the project was purely meant to help cooperatives to have a source of income and has no connection to politics.
Mr. Chirwa says if the project was political and meant to help the ruling PF win elections, by now, ZCF would have stopped bringing more machines from China.
He also clarified that the makeup of the solar milling plant is that it uses direct sunlight and does not need batteries.
Mr. Chirwa says during the planning, it was discovered that if the plants were to have a provision of using batteries, they would be more expensive and unaffordable to cooperatives.
However, this is different from what authorities in Eastern Province have been telling cooperatives, as they have assured that the Chinese have been engaged so that the batteries are supplied.
Recently, it has come out that most of the solar milling plants have struggled to operate, with many failing to even pay salaries for operators.