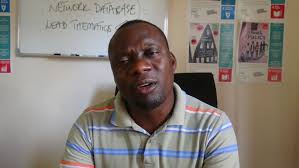 Government has been called up to assist small scale farmers who supplied their maize to ZCF, Zambia Cooperative Federation last year.
Civil Society for Poverty Reduction CSPR says that it is regrettable and painful that the small scale farmers have not been paid their money one year after giving their maize to ZCF in good faith.
Advocacy and Communication Programme Coordinator, Maxson Nkhoma says CSPR is aware of the contractual dispute which led to litigation between ZCF and the Malawian government but this should not affect the farmers.
Mr. Nkhoma says that ZCF being a government agency just like FRA, the Food Reserve Agency, government has an obligation to come to the aid of ZCF and pay the farmers their money which has been long overdue.
He says that as the crop marketing has begun, CSPR wishes to appeal to the farmers to pick lessons from this incident and avoid trading their hard earned crops in a manner that will make them regret their action.