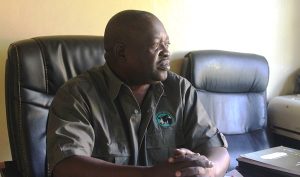 The Zambia National Farmers Union, ZNFU, has accused the FRA of swindling farmers through its insistency on maintaining the buying price at 60 Kwacha per 50 kilogram bag of maize.
ZNFU President, Jervis Zimba, says the low prices are a clear demonstration of how farmers are being swindled by a government institution.
This is according to a statement issued to Breeze News.
Mr. Zimba says FRA is pegging the price of maize at below the cost of production when it is supposed to balance the prices, both for mealie meal and maize production.
He also warned farmers that have supplied maize to FRA that they have done so at their own risk, as the agency has been classified as a briefcase buyer this year.
Mr. Zimba says FRA is not buying maize, but actually swindling farmers, as the agency is not even paying cash.
He says ZNFU is aware that some farmers will be deceived with few early payments, but farmers will only get paid after four or five months.
Mr. Zimba says buying maize at 60 Kwacha will subject farmers to abject poverty, as they will be unable to meet most of their family needs.